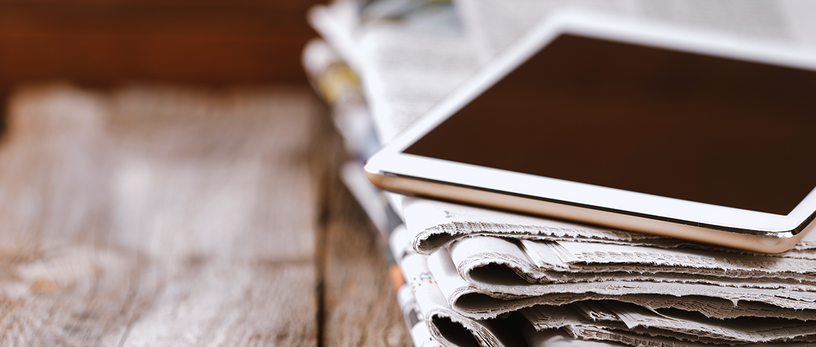 Hello,
The pandemic recovery is electric throughout the data privacy, e-discovery, and cybersecurity communities. More jobs in our industries are open now than at any point in TRU's history. Among the highlights this quarter is TRU's "Why Now Is the Best Time in 20 Years to Make a Job Move in e-Discovery," a call to action for ESI job seekers and wisdom for those who seek to hire them.
TRU—and the legal technology job market in general—had a landmark second quarter in 2021. Notching the highest count of job offers accepted in a single month (May) means TRU united more talent with employers than ever before. Emerging from the pandemic, there are clear variables that enable employers to acquire talent in data privacy, e-discovery, and cybersecurity over their competitors. Our staff-authored articles this quarter speak loudly to those distinctions and unpack the importance of speed of hire as well as the complexities of the return-to-office versus work-from-home debate.
As always, our quarterly newsletter serves as a compendium for all of TRU's original content—and there was plenty delivered from us to you in Q2 2021. This quarter, TRU awarded over 50 scholarships through our scholarship program; told the story of the company and our founder on "The Resilient Recruiter" podcast; appeared dozens of times on TV, radio, and webinars; published new articles; and much, much more!
Please follow us on LinkedIn to be the first to receive our original content as well as real-time news and job alert updates. Enjoy the TRU Staffing Partners Q2 2021 Newsletter!
Sincerely,
The TRU Team
---
Why Now Is the Best Time In 20 Years to Make a Job Move in e-Discovery

As we mentioned in this newsletter's introduction, Q2 2021 has been the strongest candidate's market since TRU entered the space. Jared Coseglia heralded the situation by writing "Why Now Is the Best Time in 20 Years to Make a Job Move in e-Discovery" for Legaltech News, alerting ESI pros throughout the vertical to this unique opportunity to leverage skills and experience for professional growth and increased compensation. With the market still strongly favoring talent, the article is as valuable as it was the day of publication. Read it in full HERE!
---
Winners Announced for 10th Annual TRU Staffing Partners Scholarship Program

TRU's Scholarship Board, comprised of leaders from throughout legal technology who volunteered to perform blind application reviews, named the over 50 scholarship recipients for 2021. The program, which is designed to foster training and education for professionals in the security and legal technology industries, is in its tenth year of operation and has now awarded over 270 scholarships, totaling more than $300,000 in free education and certification. TRU's 2021 portfolio of partners and their certification, training, and education delved into diverse areas of discipline, including mobile forensic collection, advanced data analytics, legal project management, processing and hosting of litigation data, cyber incident response and remediation, privacy law and program building, technical e-discovery attorney review expertise, and more! Read more and see every winning name in our press release HERE!
---
"The Resilient Recruiter" Podcast

Ever been curious about TRU's origin story? Interested in understanding the mentorship methodology of TRU founder and CEO Jared Coseglia? Jared pulled back the curtain in April for Mark Whitby, host of "The Resilient Recruiter" podcast, offering a rare behind-the-scenes peek at how we built the most TRUstworthy staffing company in legal technology. Listen to "Saying Yes: Applying Theatre Skills to Building an Inc. 5000 Staffing Company" on Spotify, Apple, or on the blog HERE!
---
TRU Bolsters Recruitment Staff

TRU proudly announced Lauren Strait's promotion to Manager of Recruitment this quarter. Lauren has spent most of her five years in the staffing industry as a Talent Scout at TRU Staffing Partners. Now, as a Manager of Recruitment, she will take on increased responsibility in managing the full lifecycle of candidate identification, representation, and career management. Her commitment to self-education has also made her a standout within TRU and the community. She will sit for her CIPP-US exam later this year. Read our press release to hear what senior leadership has to say about Lauren HERE!
TRU also is excited to welcome Brittany Hall as a new talent scout. Hall brings to the TRU recruitment team extensive experience in law enforcement (Dallas Police Department, Gang Unit), where she developed skills she is eager to translate to legal technology staffing. "A lot of police work relies on your ability to accurately assess people, to get an accurate feel for their motivations and desires," Hall states. "I try to use that skill to more fully understand the candidates I work with and find the best job on the market for each individual." Learn more about Brittany in our press release HERE!
---
ACEDS Partnership Content

The renewed partnership between TRU and the Association of Certified E-Discovery Professionals (ACEDS) produced plenty of content for the e-discovery community in Q2. The two primary initiatives, "Eye on ESI" and "TRU Trends," kept pros in the space up to date on the most important aspects of the industry with a webinar (watch "Eye on ESI" HERE) and monthly blog posts (navigate to all "TRU Trends" posts HERE)!
---
TRU Expertise in the News

TRU is a regular resource for journalists with questions both within the niche verticals of data privacy, e-discovery, and cybersecurity as well as on more general topics like job market trends and success in job searching. Jared Coseglia was busy filling this need during Q2 with a brand-new recurring segment as well as several interviews ranging from a few minutes of vital bullet points to 30+ minutes breaking down the nuances of the day's stories.
"Jared, The Job Whisperer" is a recurring monthly segment on ABC12 wherein Jared shares tips for Americans looking to rejoin the workforce post-pandemic, succeed in virtual interviews and job fairs, stand out on social media, and more. Watch the first offering HERE and the second HERE!
"The Art Lewis Show" of NewsRadio WSGW hosted Jared twice in Q2 to discuss current events through the lens of his recruiting experience and subject matter expertise in data privacy. These conversations outlast the attention span of the average news story to get down to the nitty-gritty. Watch the first appearance HERE and the second HERE.
Additional news media appearances addressing public concerns about data privacy in relation to vaccine passports, cybersecurity in relation to the Colonial Pipeline hack, and more can be found on our website HERE.
---
TRU Q2 Quotes
Legaltech News, Corporate Counsel, and Law.com all sought out TRU's input on several occasions throughout Q2, asking for comments on the hiring trends that defined legaltech this quarter. All of these articles can be found on our website HERE.
---
TRU Speaking Engagements

IAPP Global Privacy Summit 2021

TRU moderated our first-ever session at IAPP GPS in April! Jared Coseglia guided the discussion of Jutta Williams, Lead Product Manager, Machine Learning Ethics, Transparency & Accountability at Twitter; Nestor Rivera, Chief Privacy Counsel & Executive Digital Technology Counsel at GE Healthcare; and Michael "Mac" McCullough, Chief Privacy Officer & GRC Leader at Macy's through how data privacy is intimately connected to civil rights in the United States, how that history has guided and continues to guide decisions with and without legislative support, and the ethical challenges in using and tracking diversity both in the workplace and at a consumer level.

TRU's participation in IAPP GPS 2021 continued in June as TRU Director of Business Development Rachael Haher moderated a breakout session for "Cultivating Diversity and Inclusion." The conversational format allowed privacy professionals to connect for a casual discussion about ways to incorporate, cultivate, and sustain diversity and inclusion within attendees' organizations.
Hiring Process for Privacy Professionals

TRU Vice President of Recruitment and Account Management Sarah Roberts joined Privacy Ref founder and President Bob Siegel and Senior Privacy Consultant Benjamin Siegel to aid privacy pros looking to thrive during the job search and hiring process. Topics included workforce evolution, how to transition into privacy, and how to stand out within the vertical. Watch the full recording HERE!
TRU and the Electronic Discovery Resource Model (EDRM)

"Ask the Expert: Pandemic Re-Entry Job Strategies" offered ESI pros a breakdown of the state of the industry and a chance to ask Jared Coseglia as well as industry luminaries Mary Mack and Kaylee Walstad of EDRM all their burning questions in this interactive discussion. Watch it in full HERE!
American Bar Association

The ABA asked TRU Director of Recruitment and Account Management Jess Barre to return to their ongoing webinar series to add her expertise to "How to Hire a Privacy Dream Team." Jess joined panelist Jonathan Espiritu, Senior Legal Counsel at Snyk, and ABA moderator Luis Alberto Perez Gonzalez to coach attendees on assembling the finest available privacy talent. Discussion covered topics including the skills, knowledge, and expertise hiring managers and team leaders should look for; where to post job openings; how to sort through the stack of resumes; and much more!
Women in eDiscovery

Sarah Roberts joined moderator Sommer Wall and trauma therapist Chanelle Doucette for "Where Do We Go From Here? Addressing Mental Health and Job Security in the Aftermath of COVID," a webinar offered by Women in eDiscovery's Southwest chapters to discuss two of the biggest stressors COVID has brought us: mental health and job instability.
If you would like to have TRU speak at your virtual CLE, thought-leadership, or networking event, please contact Senior Marketing Operations Manager David Neal.
---
Upcoming Events

ILTA Roundtable

Jared Coseglia will join moderator Richard Ito, eDiscovery Manager, Los Angeles eDiscovery and Litigation Services, Office of the Attorney General—California Department of Justice, and other panelists for "Case Study: How to Overcome Challenges in Recruiting and Hiring eDiscovery Professionals in Government" on July 29. Registration is free to ILTA members and $75 for nonmembers and is available HERE.
EDRM Series

"Ask the Expert" returns on August 12 at 1:00 p.m. ET to team Jared Coseglia with Kaylee Walstad and Mary Mack at Electronic Discovery Resource Model (EDRM) for the newest edition in an ongoing series of interactive virtual discussions full of updated information on what happened in the legal tech job market in Q2 2021 and what to expect in Q3.
ACEDS Series

"Eye on ESI" comes back for its third iteration in Q3. Keep an eye on TRU's social media for registration and further details!
IAPP: Privacy. Security. Risk.

TRU's ongoing partnership with the IAPP continues at the IAPP PSR conference in October. Jared Coseglia will moderate an all-star panel with Jutta Williams of Twitter, Zoe Philippides of Anthem, and Dennis Sanchez of HP. "Healthcare Technology and the Increasingly Important Role of Privacy Professionals" will be open to all attendees of the conference.

Are you a CPO planning to attend PSR? Reach out to Director of Business Development Rachael Haher about joining our CPO Roundtable event.

Are you a privacy professional looking for career guidance or help navigating a job search? Contact TRU to arrange a meeting in our suite to discuss how TRU can facilitate your growth in this exciting and dynamic industry.
For information on additional events, please follow TRU on LinkedIn and Twitter and subscribe to our Hot Jobs Newsletter for updates on TRU's virtual speaking engagements and appearances.