TRU matches dynamic, highly credentialed privacy, ediscovery, and cybersecurity professionals to help you solve business, legal, compliance and technical challenges across industries and practice areas.
Talent Network
We give you the best available candidates by making sure highly skilled privacy, ediscovery, and cybersecurity professionals see your job. And we reach more remote and on-site professionals than you can on your own, thanks to our deep, passive talent network.
Reduce your
recruiting costs
Our time-to-hire is the fastest in the industry. Our fee is often less than recruiting on your own or replacing a bad hire. And we guarantee every placement we make.
Industry Expertise
We know what it takes to get it done in privacy, ediscovery, and cybersecurity. Our agents have deep subject matter expertise and know what it takes to be successful in the roles you need filled and excel at matching you to perfect-fit candidates.
Our Talent Agents
It all starts with the TRU team: We hire talent agents who want to make a difference in people's lives. The TRU team empowers ambitious organizations, teams, and individuals to realize their potential. Most have privacy, ediscovery, or cybersecurity backgrounds themselves, and they all have a passion for sourcing exceptional talent, and helping people find their dream jobs.
Client Kickoff
We conduct extensive research to understand your needs — whether you need your next superstar team member, an executive leader to take your company to the next level, or a team of contractors to flex up and execute quickly. We then build a profile of your ideal candidate, team, or executive — taking into account your culture, location needs, working style, and objectives.
Deep Vetting
We develop a handpicked pool of talent custom-matched to your needs. Then every candidate is fully screened and vetted, which includes thorough phone screenings, video interviews, technical skill assessments, and "soft" skill evaluation. Where appropriate, we also conduct formal reference check reviews and criminal background checks.
Skills Assessment
TRU's skills assessments are the most comprehensive in the industry, inclusive of deep technical skills assessments for privacy, ediscovery, and cybersecurity platforms, systems, and tools, as well as harder-to-quantify skills assessments for sales, program management, and project management professionals.
Thorough Prepping & Interviewing
We recruit those who will be an asset to your company culture – regardless of employment status. Our talent agents conduct thorough prep calls with every TRU candidate for each role you have, and once a fit is determined, our fast and flexible scheduling team makes your interview process seamless. From start to finish, hiring great talent is turnkey with TRU.
Search Conclusion
Once you make your final selection, we manage all closing and negotiation. You hire an experienced, top-notch candidate, executive, or team under an accelerated time frame.
Extraordinary People Deliver Extraordinary Results
TRU empowers ambitious organizations, teams, and individuals to realize their potential and achieve their goals.
Whether you're hiring your next superstar, building a team or department from the ground up, or looking to rapidly scale up to meet demand or cover absences — we've been a part of the growth of major corporations, law firms, tech companies, and legal service providers since 2010.
+
Satisfied repeat clients
%
Placements meet their guarantee
+
Quality candidates in our database
Data Privacy
Evolving global data privacy regulations mean meticulous privacy practices are table stakes for organizations doing business today. And consumers are placing more importance on data privacy and stewardship than ever before — making privacy talent a top concern for executives looking to shore up consumer trust.
TRU provides talent solutions for data privacy — from analysts to program managers, from operational & tech specialists to C-level CPOs and CTrOs. In a world of rapidly evolving digital threats, we help companies of all sizes improve find the right talent to implement controls and manage risk.
Ediscovery
Tap into the largest rolodex of ediscovery talent in the world. For your biggest fast-moving projects to your smallest staffing gap – TRU's deeply tenured team works closely with you to match you with our credentialed, experienced ediscovery professionals — so you get talent when you need it, where you need it, for as long as you need it.
At every level from entry through executive, across every role and facet of eDiscovery work – from sales and project management to ESI and executive leadership – we're here with talent solutions that support your business and vision.
You need superstar staff to get work done, transform your business, build a department, or fill a gap — yesterday.
Find high-quality privacy, ediscovery, or cybersecurity talent now. Get in touch to tell us about your job requirements.
TRU was a true partner in building our department over the last five years. The TRU team got to know our staffing needs, our firm's culture, and my management style so they could send me perfect-fit candidates. Successful placements resulted in happy candidates, happy managers, and little to no turnover.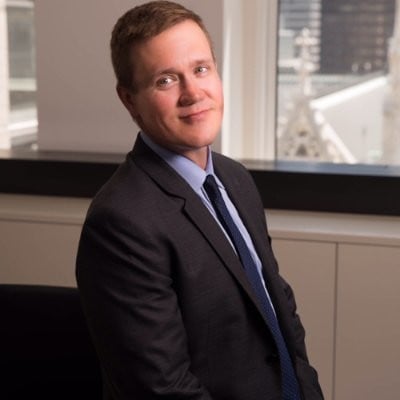 James Bekier, Esq.
Director of Litigation Services | Baker Hostetler
TRU's executive search consultants know what it takes to lead - and how hard it is to find a leader that can transform a business while driving performance. Thanks to TRU, we have a high-performing senior leadership team and a pipeline that ensures we're ready for whatever lies ahead.
Chief Revenue Officer
Chief Revenue Officer | Privacy Technology Organization
The TRU team is both efficient and empathetic to candidates' goals & needs. The team took the time to understand where I am, where I hoped to be, and what I needed to be happy at my job.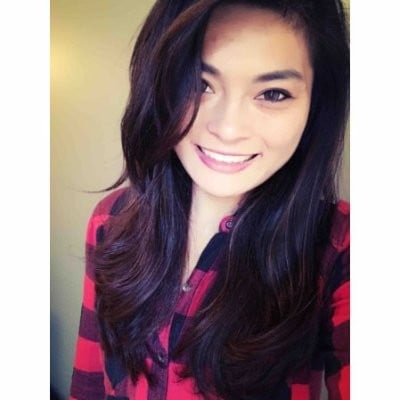 Ruby Chi
Ediscovery Project Manager | Complete Discovery Source