TRU Staffing Partners is the leading on-demand talent network for data privacy, ediscovery, and cybersecurity.
Use this webpage as a reference to guide communication about the TRU brand in a cohesive way, find the perfect subject matter expert for your story, and download brand assets you'll need to cite TRU experts.
TRU subject matter experts are regularly featured and cited by print, television, video, and audio journalists. In addition to identifying trends through our daily interactions with companies and job seekers, we conduct extensive research on hiring and employment issues and are first-level sources for data privacy, ediscovery, and cybersecurity job market topics.
Request an Expert Speaker
TRU thought leaders speak at dozens of privacy, ediscovery, and cybersecurity events each year — sharing deep insights into the industry job and hiring market, proprietary trend analysis, and first-level research, and more. Our experts regularly speak on live on-air news programs, radio interviews, on podcasts, as guest lecturers, and as moderators or panelists for live or virtual events. For ideas on prospective speakers, we invite you to explore our TRU Team page. For ideas on prospective topics, take a look at our company insights section to get a sense for the range of topics, watch recent broadcast interviews, or view recorded sessions.
Ready to invite a TRU thought leader to speak at your event? Click below to make a request!
Our Logo
The TRU logo is a universal signature we use across all our communications. We want it to be instantly recognizable, so consistency is important–please don't edit, change, distort, recolor, or reconfigure it. Our logo includes both the glyph and text. One cannot exist without the other. Scroll down for guidelines on how to display the TRU logo.


Clearspace Guidelines
A minimum area of clear space must always surround the TRU logo. This area of isolation allows the logo to stand out by ensuring that any copy, additional identities, or other visual elements are kept clear from the logo. The clear space is a padded area, defined by X–the logo should be kept free of any intruding elements.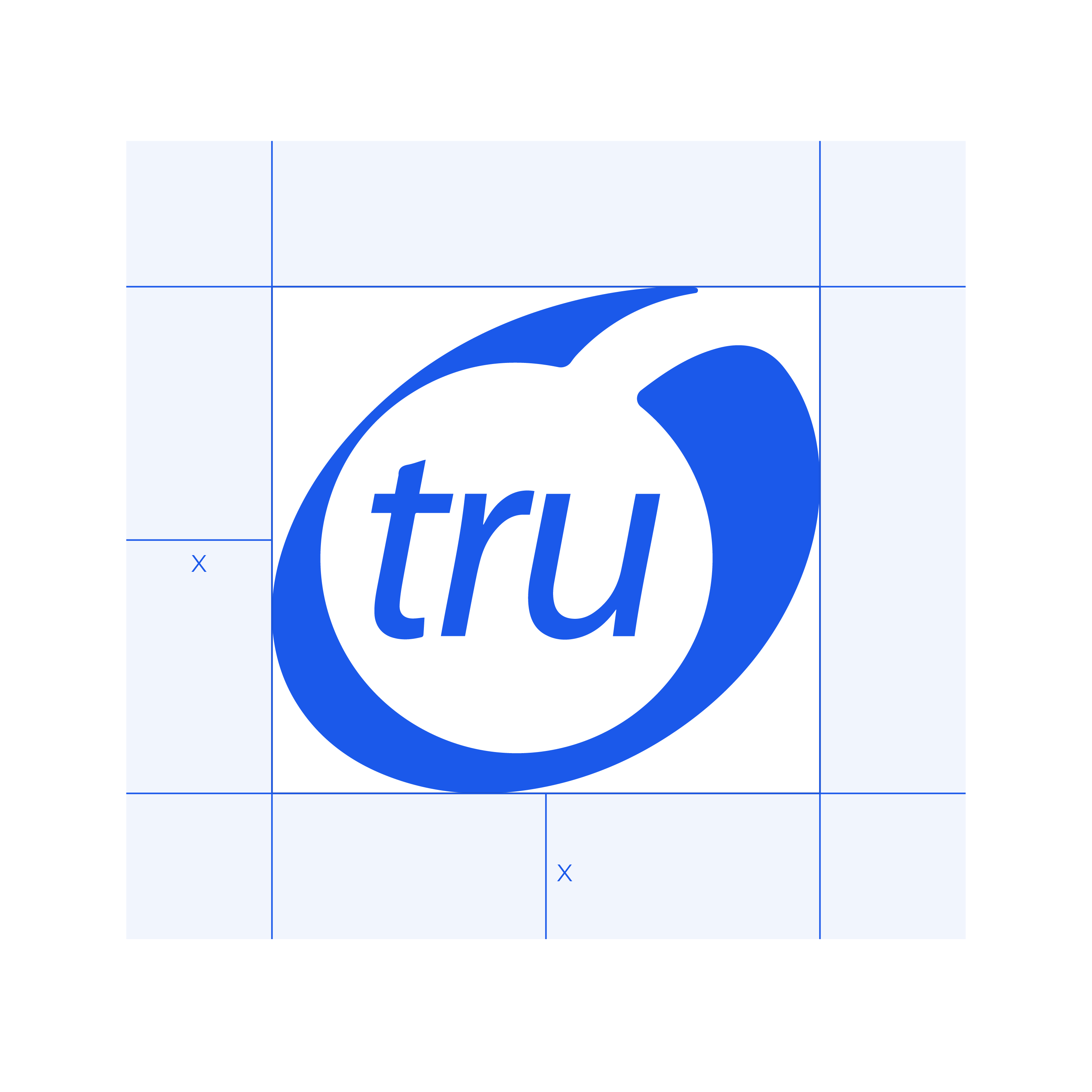 Our Colors
Beyond our logo, color is the most recognizable aspect of our brand identity. Using color appropriately is the easiest way to ensure our materials reflect a cohesive TRU brand. Our color system is extremely flexible, but it is important to maintain a sense of balance when using the TRU color palette. Each color may be used at varying tints as needed for different applications.
Typography
Consistent use of typography is crucial to bringing a brand to life. Our modern typeface balances versatility with legibility. It doesn't distract or cloud TRU's message.
Primary
Monserrat
Montserrat comes in 17 weights, including Thin, Light, Regular, Medium, Semi-Bold, Bold, Extra-Bold, and Black weights.
Substitute
Century Gothic
When Montserrat is not available or applicable, use Century Gothic as a substitute in Microsoft applications (standard availability).
TRU Staffing Partners, Inc.
Privacy, Ediscovery, & Cybersecurity Staffing
Substitute
Poppins
When Montserrat is not available or applicable, use the Google font Poppins as a substitute for web applications.
Solutions
TRU matches dynamic, highly credentialed privacy, ediscovery, and cybersecurity professionals to help you solve business, legal, compliance and technical challenges across industries and practice areas.
Our Talent
Top talent. Dream jobs. All in one place. We go beyond the ordinary to match high-caliber, flexible privacy, ediscovery, and cybersecurity professionals to the needs of organizations to enable our clients to drive efficiency and growth — delivering powerful results.
Your one-stop destination for news, press releases, published articles, and interviews with journalists covering topics across the data privacy, ediscovery, cybersecurity, and broader business and employment landscape.
Our Brand Guidelines
The TRU brand represents who we are and what we do – and we happen to really love it! Check out our reference guide to the visual communication and design of the TRU brand and our refreshed identity.
Our Fact Sheet
All the important stats and numbers you need – all in one place. Check out the TRU fact sheet to learn the fast facts about our company.
Corporate Boilerplate
TRU Staffing Partners is a globally recognized, award-winning contract staffing and executive placement search firm representing talent and opportunities in data privacy, ediscovery, and cybersecurity. TRU's global network of top talent has earned extensive accolades, including as an Inc. 5000 Fastest-Growing National Company 2016 (#1043), 2017 (#1189), 2022 (#4189), and 2023 (#4326); an Inc. 5000 Fastest-Growing Regional Company 2021 (NY Metro #175) and Inc. 5000 Fastest-Growing Regional Company 2023 (Northeast #154); first place for National Law Journal's 2018 Legal Outplacement/Career Transition Coaching and 2016 Best National Legal Recruiter; and 2019 Hall of Fame recipient in the Best Legal Recruiter category. TRU represents tens of thousands of active and passive job seekers and has successfully placed thousands of professionals in the Fortune 1000, Am Law 200, and global software, service provider, and consulting firm communities. TRU maintains an exclusive global roster of contract data privacy, protection, and discovery talent ready to deploy on-premises or remotely instantly. Being represented by TRU means inclusion in an elite circle of exceptional companies and professionals.